Myntra in 2016 is an app based ecommerce site, Unlike Amazon, Flipkart and Snapdeal, it can't be operated in your desktop/laptop. This has enraged few of its regular customers. But what if,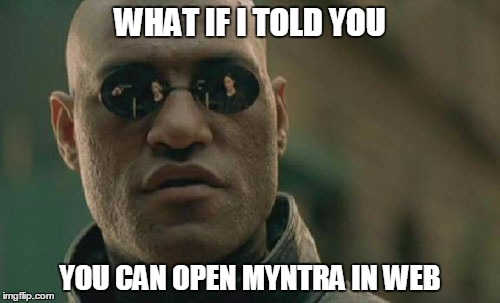 * Now when u click on any of the icon/image on the site ,It displays "View the Page on APP"
Now press the function key F12 from keyboard to open developer window. It appears as below
Look for small mobile symbol on F12 (Developer window) as shown on above screenshot and click on that Icon.
Keyboard shortcut for the same operation i.e Toggle device mode isCtrl+shift+M
Just refresh or reload the browser window. You are done!! .